Free Shipping!
10% off 2 items code: akron 
15% off 3 items code: goatmilk
15% off code for veterans and active duty military: service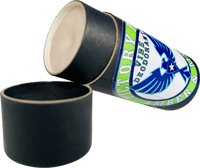 Boutique body care working people can afford.
Victory Pose Deodorant is made from coconut oil, shea butter, beeswax, fragrance, cornstarch, and baking soda packaged in plastic free, eco-friendly, push-up tubes.
Shop now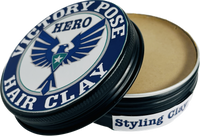 Victory Pose Hair Clay, medium hold
eliminates the need for gel, mousse, hairspray, cream or pomade because it utilizes Bentonite and Kaolin clay giving it a very natural feel and long lasting hold. 
Shop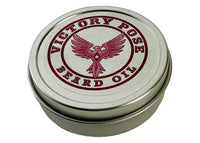 Ultimate beard protection!
Sweet almond oil, cocoa butter, jojoba oil, coconut oil and cardamom cedar fragrance make up this beard protector!
Shop now
Fragrance oil
You know, like perfume or cologne.
Feel and smell amazing instantly with our fragrance oil!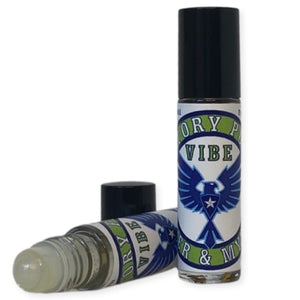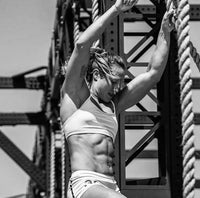 What about antiperspirant?
Victory Pose is all you need. Corn starch absorbs perspiration without clogging pores while coconut oil moisturizes skin. Just ask Erin Vandendriessche at Root 18 CrossFit.
Shop now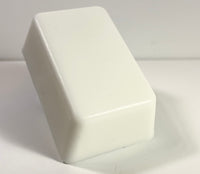 Ultra moisturizing goat milk soap!
Six ounces of pearl-white lather and love! Featuring bold eucalyptus, lilac, lavender blackberry & cardamom cedar fragrances; it's the perfect complement to Victory Pose Deodorant.
Shop now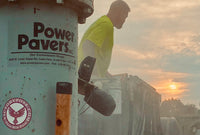 Victory Pose Deodorant
At Victory Pose, our mission is to make hard-working people feel victorious by providing premium body care products they can depend on to maximize their confidence and quality of life. Call Or text 330-591-8094 or Email: Daveisdriving@gmail.com for info.
Shop now
Ultra effective
I switched over to natural deodorant about 2 years ago. I have tried so so many...This is literally THE BEST natural deodorant I've used. I have exercised, deep cleaned my house, done yard work, and chased after 3 dogs and 4 year old and can say without a doubt this has done the best job of any natural deodorant out there. It also smells like black cherries, which is obviously a sweet bonus!

Rope And Wreath
I keep mine in the Jeep. It saves me when we're shopping and my kids tell me they can smell my pits through their masks. Get yourself some. You won't regret it.    

Susie See
I have been using the Rise Victory Pose deodorant for a week now. I absolutely LOVE it! It completely works and keeps me feeling fresh all day. I am officially hooked and am so glad I found this product. HEART HEART

Ashleyneal41208
Works amazingly well at the day job and the gym!

Kyle
life-changing for a girl who plays soccer three times a week and rocks doubleheaders on the regular.

Lisa
I just sold Victory Pose to my furniture sales lady. She asked what my perfume was & I told her it was my deodorant. I sent her a pic of the scent and she ordered it! LOL

Rock on😎💯👍

Sherri Riley's bestie.
Contact Victory Pose
Dave Andrews can be reached at Daveisdriving@gmail.com
Frequently Asked Questions
Shelf life? About a year.
Hard to apply if it gets cold just warm it up with body heat.
Will it melt in summer heat? No, but don't leave it in direct sunlight. Common sense prevails.